«Selfpee Shenanigans» is a new amateur piss drinking video published at PissPlay on Fri, 28 Jul 2023 13:18:14 +0000.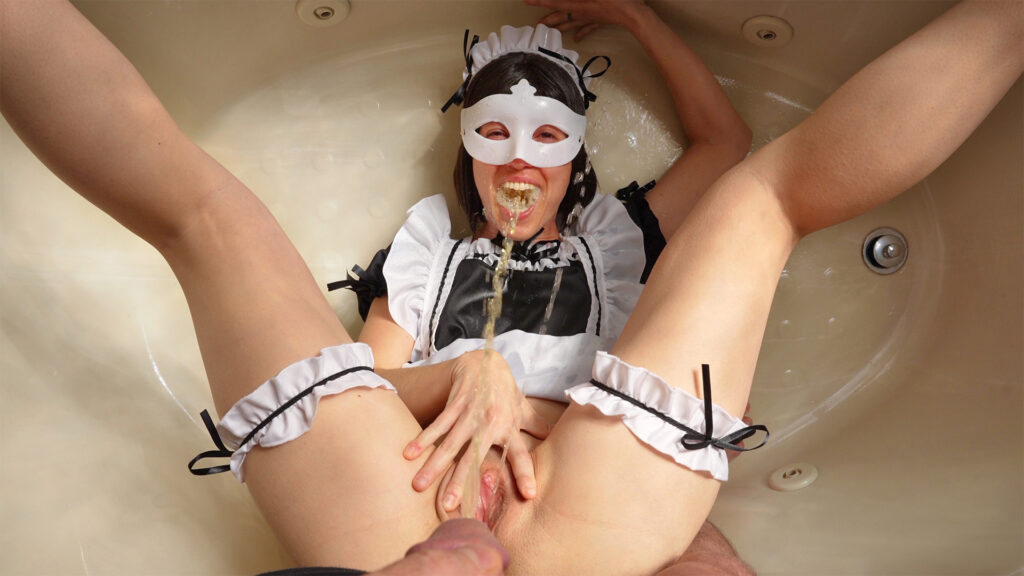 Here's what Bruce & Morgan wrote about this scene tagged Selfpee, Peeing Together, Costume, Girl Peeing, Piss Drinking, Piss Licking, and Roleplay:
We've got an all-star cast in this week's video! Good Little Puppy, Toiletbot 3000 and Slutty Sister all get covered in yellow fun juice in various locations and situations, making sure to drink a whole lot of it in the process!

The eagle-eyed among you may well watch the last scene and ask: "How did you manage to be in two places at once? Have your special effect skills now surpassed the best of what Hollywood can offer?" to which I would humbly reply "Yes"

– Morgan xx
If you enjoyed this preview clip of «Selfpee Shenanigans» I'd recommend you visit PissPlay where the full uncensored scene is available for FullHD streaming.
Scene title: Selfpee Shenanigans
Studio: PissPlay by Bruce & Morgan
Release date: Fri, 28 Jul 2023 13:18:14 +0000
Recommended videos: