«Outdoor Buttplug Adventure» is a new amateur piss drinking video published at PissPlay on Fri, 19 May 2023 15:23:15 +0000.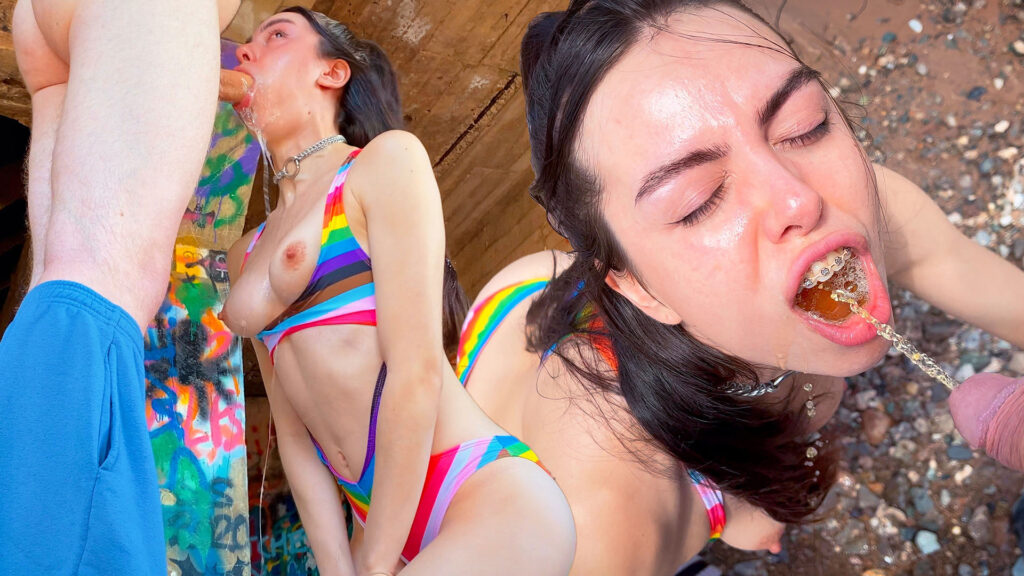 Here's what Bruce & Morgan wrote about this scene tagged Ema Lee, Butt Plug, Outdoor, Balls Licking, Blowjob, Cum in Mouth, Deepthroat, and Girl Peeing:
Is there anything better than stripping down to almost nothing after a long winter? Mix in a big butt plug, harcore blowjob in an abandoned building and some VERY yellow piss drinking and what do you get? SUMMER, basically!

Special mention goes to Ema Lee's rainbow one-piece fitting so perfectly with the colorful graffiti all over the walls – oh and the kissing the butt plug at the end!!

More from Ema Lee: allmylinks.com/emaleebaby
If you enjoyed this preview clip of «Outdoor Buttplug Adventure» I'd recommend you visit PissPlay where the full uncensored scene is available for FullHD streaming.
Scene title: Outdoor Buttplug Adventure
Studio: PissPlay by Bruce & Morgan
Release date: Fri, 19 May 2023 15:23:15 +0000
Recommended videos: