«Lemonade Dispenser» is a new amateur piss drinking video published at PissPlay on Fri, 08 Sep 2023 17:45:41 +0000.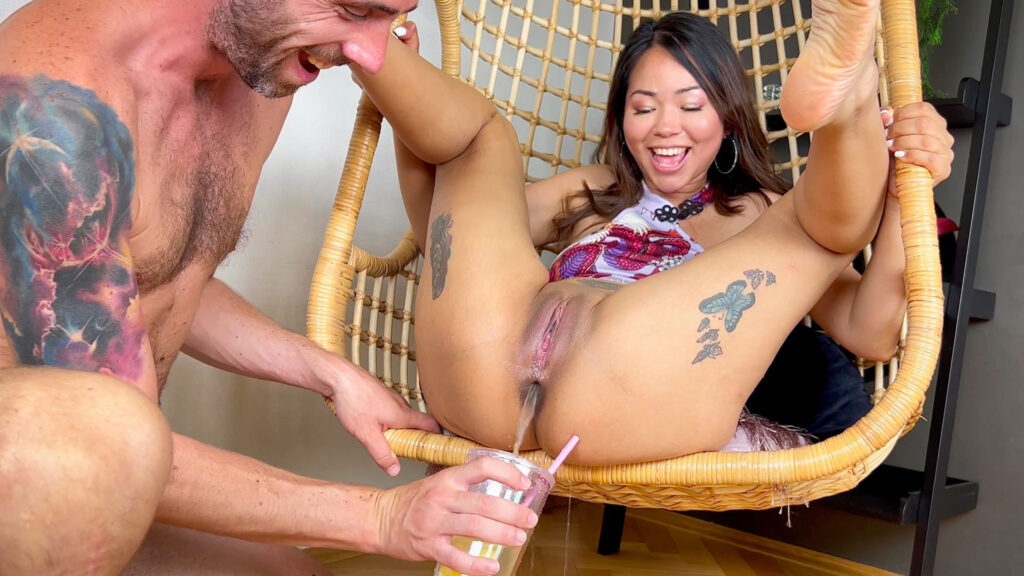 Here's what Bruce & Morgan wrote about this scene tagged Cocktail, Jureka Del Mar, Piss in Ass, Ass, Blowjob, Cumshot, Glass, and Guests:
Contrary to what the thumbnail suggests *he* is the real lemonade dispenser here – the transit through her colon is just, you know… how you make lemonade I guess? I'm too lazy to ask ChatGPT but it feels right.

Then you got your ice cubes which of course go through the same process, thus becoming ass-cubes amiright? High five! The rest of the recipe is the one we're all familiar with: lemon wedges, sperm, mix and enjoy. Perfect for a hot summer day!

– Morgan xx
Recommended videos:
If you enjoyed this preview clip of «Lemonade Dispenser» I'd recommend you visit PissPlay where the full uncensored scene is available for FullHD streaming.
Scene title: Lemonade Dispenser
Studio: PissPlay by Bruce & Morgan
Release date: Fri, 08 Sep 2023 17:45:41 +0000